The OG Fortnite map has been leaked after a mistake from Epic Games. Here's everything you need to know including the release date.
Fortnite Chapter 4 Season 4 is almost over, and Fortnite Chapter 4: OG is almost here. It looks like the new season isn't considered an actual season.
With Chapter 5 expected to launch after Fortnite Chapter 4: OG concludes, that means season 4 was the final official season of Chapter 4.
While players are getting excited at the thought of landing on the OG Fortnite map, Epic probably got a little too excited and accidentally pushed the new season live on Android.
Some players downloaded the 7 GB update and took screenshots of the new season. All of the leaks we've seen of the Battle Pass and the OG map that was leaked yesterday have been confirmed as true.
Thanks to data miners and the screenshots from the Android users who downloaded and jumped into the new season early, we know what to expect from the OG Fortnite map from day one.
Fortnite OG Map Leaked
With Android players downloaded and accessing the new season, they were able to view the map from the Lobby.
Thankfully, players posted the Fortnite Chapter 4: OG Map on social media which we've included below.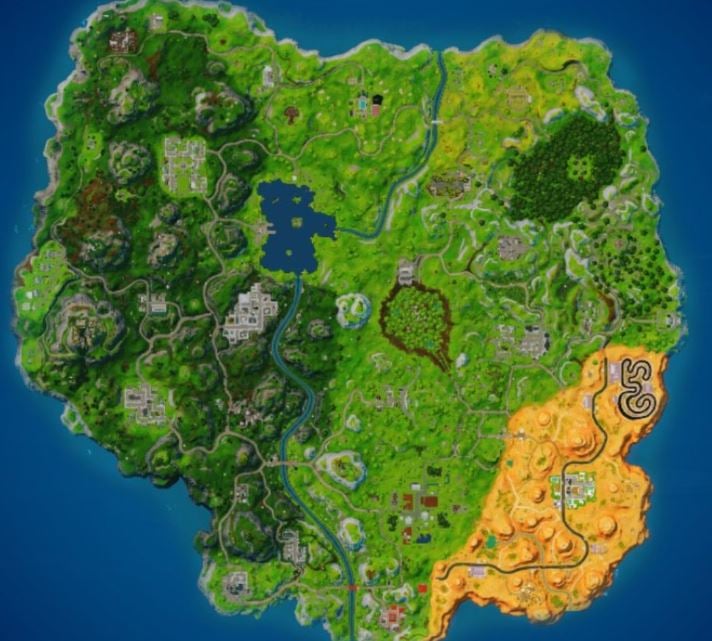 Here are all the named locations that'll be on the map from day one:
Junk Junction
Haunted Hills
Pleasant Park
Loot Lake
Lazy Links
Risky Reels
Wailing Woods
Tomato Temple
Lonely Lodge
Retail Row
Dusty Divot
Salty Springs
Titled Towers
Greasy Grove
Snobby Shores
Flush Factory
Lucky Landing
Fatal Fields
Shifty Shafts
Salty Springs
Paradise Palms
We know that each week, we will get a new version of the OG Fortnite map. That explains why the other leaks of the map we've seen include other named locations not seen on the map above.
It's likely we'll see the likes of Polar Peak, Happy Hamlet, and other Named locations make their way onto the map as we progress into the new season.
Fortnite OG Map Return Release Date
The OG Fortnite map release date is tomorrow, November 3rd, 2023.
The post OG Fortnite Map Week 1 Leaked – Coming Back Release Date appeared first on Fortnite Insider.