The Fortnite Battle Pass and cinematic trailers for Fortnite chapter 3 season 4 reveal what's in store for players in the new season including the arrival of Brie Larson.
Epic Games are known for the collaborations that they bring to Fortnite. From the very first collaboration, Marvel Avengers, in Fortnite chapter one season four to last season Darth Vader and Indiana Jones collaborations.
Epic won't stop growing their metaverse and we already have evidence of that with the release of the Fortnite chapter 3 season 4 Battle Pass images.
As expected, Spider-Gwen is one of the eight skins available in the Battle Pass this season, likely unlockable in the middle of the season.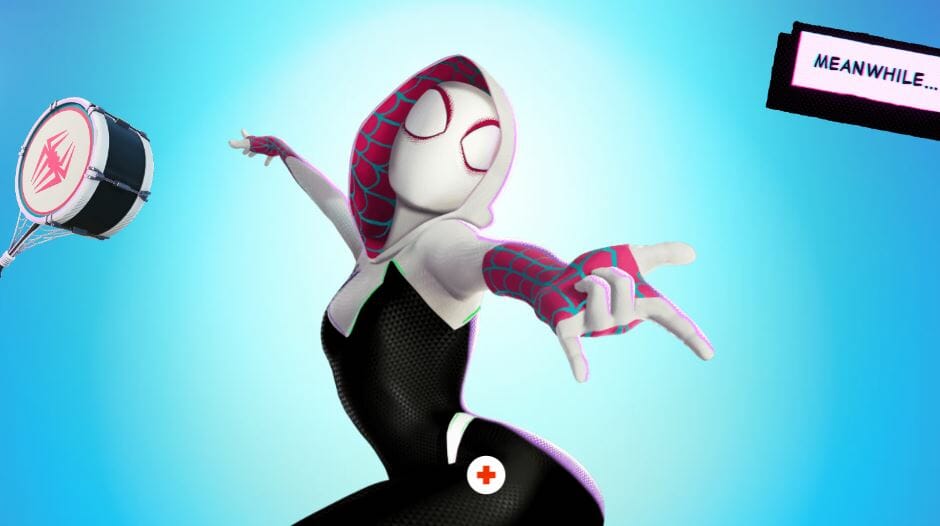 A couple of seasons ago, players could unlock The Foundation skin from the Battle Pass which turned out to be Dwayne "The Rock" Johnson. The actor was revealed as the foundation of the season-ending events, and we have another celebrity joining him in the Fortnite world, Brie Larson.
Is Brie Larson in Fortnite?
Yes, Brie Larson is now in Fortnite. There were rumors Brie Larson would voice one of the characters involved in the Fortnite storyline, Paradigm. When Paradigm first appeared in one of the live events, players instantly recognized her voice, though there was no official confirmation.
However, we now have the confirmation that Brie Larson is Paradigm in the Fortnite chapter 3 season 4 cinematic trailer. At the 26-second mark of the trailer, Paradigm is shown without her helmet, confirming Brie Larson in the Fortnite world.
If you haven't had a chance to watch the trailer, here's Brie Larson as Paradigm as Fortnite: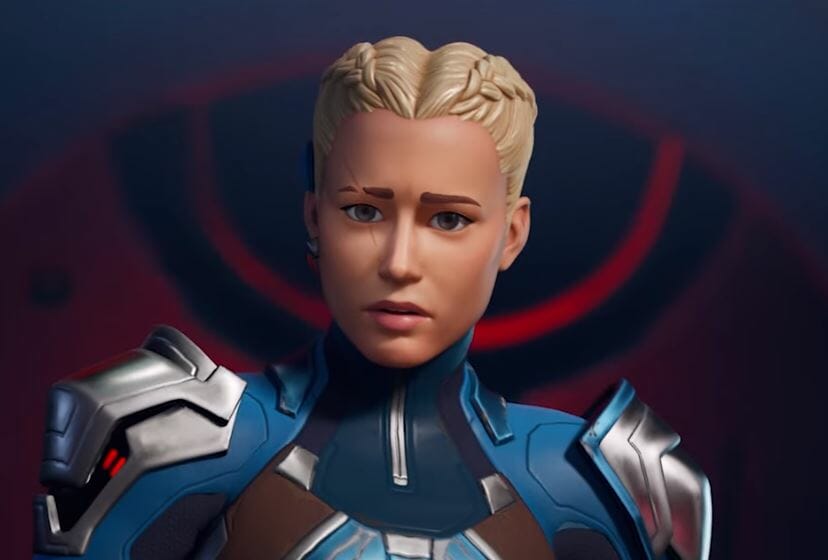 Here's one of her skin styles without the Paradigm armor: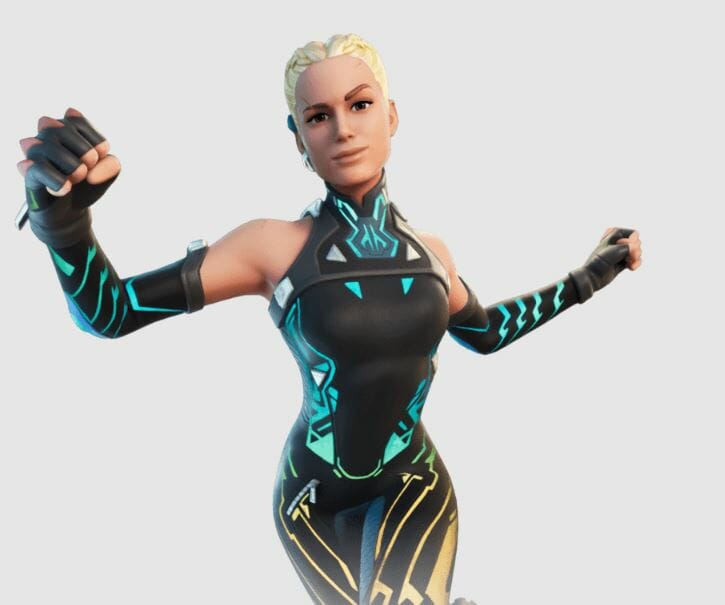 She'll definitely play a significant role this season with her character the only one to make it out of the chrome attack from The Herald.
So far, we haven't had Dwayne Johnson appear after the season in which he made his entrance into the Fortnite metaverse, and Brie Larson might have the same fate.
What we do know is Epic Games will continue to bring in A-list celebrities for roles in the Fortnite universe.
The post Yes, Brie Larson is Now in Fortnite as Paradigm appeared first on Fortnite Insider.