Epic Games have confirmed the release of the Mikasa and Levi Attack On Titan Fortnite skins.
It's almost been a month since Epic Games released Fortnite chapter 4 season 2. The season has gone down well with the player base thanks to the map changes and the addition of several new items.
There's no arguing that the Kinetic Blade is the most popular addition in season 2. In terms of the most popular Battle Pass skin, that's a toss-up.
However, players are still awaiting the arrival of the Attack on Titan Fortnite Eren Jaeger skin that'll be available to unlock shortly.
Players won't have to wait long until they can get their hands on other Attack on Titan Fortnite skins though. Epic Games released a teaser video showcasing two upcoming collaboration skins.
Attack on Titan Mikasa and Levi Fortnite Skins
Epic Games released a video showcasing two new Attack on Titan Fortnite skins that'll be available this month. Both Mikasa and Levi will be entering the Fortnite universe.
There will more than likely be other cosmetics that will be available in the item shop when the two new skins drop. However, it's unlikely that we'll get a good look at all of the new cosmetics until next week's update.
Release Date
Epic usually releases a new major Fortnite update every two weeks. The next major patch falls on April 11th, 2023, which is when the v24.20 update is scheduled to release.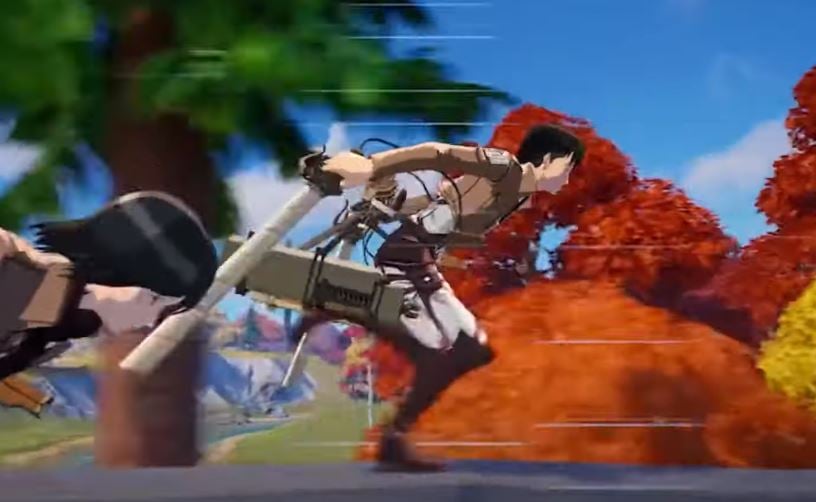 The Mikasa and Levi Fortnite skins will be available to purchase on the same date, April 11th. It's likely the new Attack on Titan Fortnite cosmetics will be available to purchase as soon as the downtime for the update is over.
The post Mikasa and Levi Attack on Titan Fortnite Skins Release Date Confirmed appeared first on Fortnite Insider.