Epic Games have announced Fortnitemares Escape Rooms, a way for players to unlock free rewards including the Niterare Wrap by completing tasks.
The Fortnitemares 2022 Halloween event went live today. The servers were down for scheduled maintenance while Epic Games prepared the servers for the v22.20 update.
The servers are now online and players can experience what the Halloween-themed event has to offer. As you'd expect from the event, there are quests for players to complete that will reward them with free cosmetics.
There will be two new Fortnitemares quests released each day for the next two weeks. Completing each quest will reward players with 15,000 chapter 3 season 4 XP.
Once players complete five quests, you'll unlock the Everything's End Glider. Complete thirteen and you'll get the Chrome Cage Back Bling. The final reward available is the Unmaker Pickaxe, available after completing twenty-five challenges.
Here's a look at the three cosmetic rewards: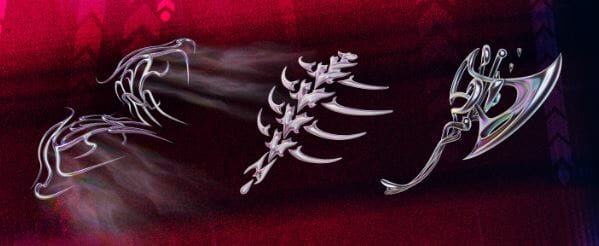 Data miners usually leak the new items and features that will likely be introduced in a new update. We knew some of the content that would be coming with the release of the Fortnitemares 2022 update.
However, what we didn't know was Epic Games releasing Fortnitemares Escape Rooms. Players can earn in-game rewards by completing and unlocking Fortnitemares Escape Rooms.
Here's everything you need to know about Fortnitemares Escape Rooms including how to sign up and all the rewards available to unlock.
How to Sign up for Fortnitemares Escape Rooms – Website Link
To participate in the Fortnitemares Escape Rooms event, players will need to do the following:
Log into your Epic Games account on the Fortnitemares Escape Rooms website.
See the tasks in your current room and keep track of your progress.
You will be able to complete the tasks in the next room after you complete all the tasks in the previous one.
All Fortnitemares Escape Rooms Event Free Rewards
There are a total of four different rewards to unlock from Fortnitemares Escape Rooms. Three of the rewards are cosmetics including the Niterave wrap whilst the other is 20,000 season 4 XP.
Here's the list of rewards:
Spoooooky in-game cosmetic Emoticon
20,000 XP
OctoEye in-game cosmetic Spray
Niterave in-game cosmetic Wrap
Here's a look at the rewards:
The Emoticon is unlocked after completing room 1, the XP is unlocked after completing room 2, the spray after completing room 3, and the free Niterave Halloween-themed wrap is available after completing the final room, room 4.
The post Fortnitemares Escape Rooms – How to Sign Up, Tasks, Free Rewards, Niterave Wrap appeared first on Fortnite Insider.