All the information for the Fortnite chapter 3 season 4 starter pack has been leaked including the cosmetic names and the release date.
As of writing, the Fortnite servers are still down for maintenance to prepare them for the new season, chapter 3 season 4. As we've come to expect, data miners have leaked everything new that was added to the files today.
We already know some of the content that'll be added in future updates as well as the majority of challenges that players will be tasked with completing over the next few weeks.
There weren't too many news skins that were leaked from this update outside of all of the cosmetics that are included in chapter three season four Battle Pass.
However, the season 4 starter pack has been leaked. It was leaked last season but nobody knew the names of the cosmetics in the pack, nor did they have an expected release date.
Here's everything you need to know about the Fortnite chapter 3 season 4 starter pack called "checkered past".
Fortnite Checkered Past Season 4 Chapter 3 Starter Pack
There's no set type of cosmetics Epic Games will provide players that purchase the starter pack. This season, players will get a skin, back bling, pickaxe, and wrap.
Veronika Fortnite Skin
The skin in the checkered past starter pack is Veronika. She's of rare rarity and the description of the skin is "always blunt and to the point". Here's the full set of cosmetics in the season four starter pack:
Veronika Outfit
Good Ol' Pete Back Bling
Thudthumper Pickaxe
Checks and Scratches Wrap
All starter packs provide players with 600 V-Bucks and this season's starter pack is no different. Here's a look at all of the cosmetics: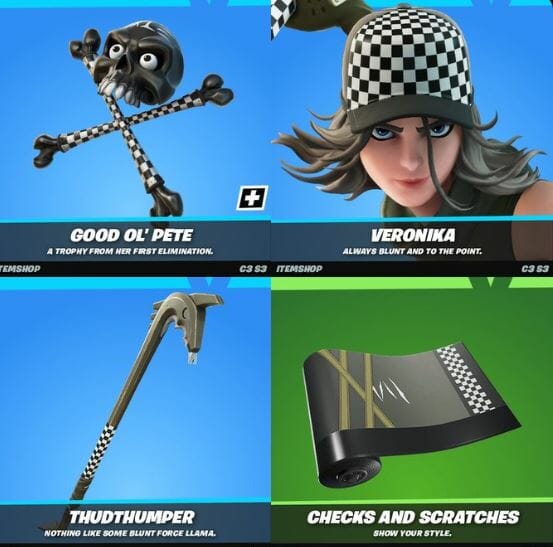 Here's the promotional image for the pack: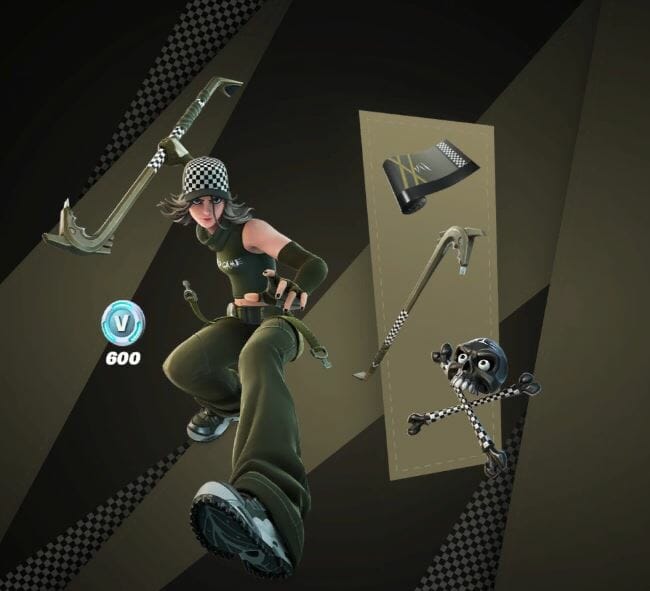 Release Date and Price
According to data miners, the Fortnite chapter 3 season 4 starter pack should be available on either the 26th or 27th of September 2022.
The price for starter packs is usually the same, so here's how much it should cost:
£3.19 (GBP)
$3.99 (USD)
€5.99 (EUR)
$6.45 (NZD)
$6.25 (AUD)
The post Fortnite Chapter 3 Season 4 Starter Pack – Release Date, Price, Veronika Checkered Past Details appeared first on Fortnite Insider.