Fortnite leakers have confirmed that the OG Pump Shotgun is returning when Fortnite: OG launches in two days.
We're just two days away from the launch of a new Fortnite season; Chapter 4 Season 5. Epic has already confirmed we'll be going back to Chapter 1.
We've seen five teasers for the new season release, all of which have confirmed the return of items including the baller, certain items, and a glimpse at some of the Battle Pass skins.
One of the latest teasers confirms the return of a popular weapon model; the OG pump shotgun.
Over the past couple of chapters, we've seen Epic release a variety of different shotguns, some of which have been pump shotguns. However, players have been waiting for the return of the OG Pump Shotgun.
Here's a look at the stats of the popular Fortnite item along with the teaser that confirms the return of the item next season.
OG Pump Shotgun is Returning to Fortnite in "OG" Chapter 4 Season 5
Epic released a new teaser for Fortnite OG late last night which included part of the OG Shotgun along with the OG model of the popular SCAR.
The weapon was first introduced in the v1.6 update in both common and uncommon varieties. It's had multiple buffs and nerfs including changes to the damage fall off.
Here's a look at the stats for the common, uncommon, and rare versions of the OG Fortnite pump shotgun prior to it being removed.
Common
Uncommon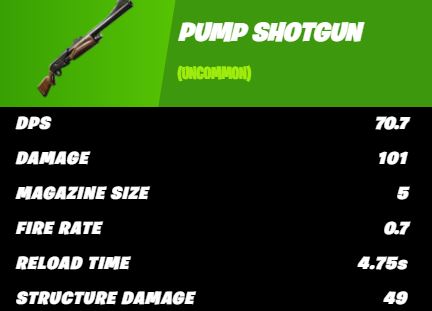 Rare
Is Double Pump Shotgun Coming Back to Fortnite?
With the return of the OG Pump Shotgun, there's a chance we could see the Double Pump Shotgun meta return to the game, although this has not been confirmed.
Double pumping was a popular strategy in Fortnite Battle Royale, where players would pick up two pump shotguns and immediately switch between each one when one of them was fired.
This would bypass the slow rate of fire the item was intended to have, and become infamous among the player base, but was patched in season 3, and once again in season 5.
The post The Fortnite OG Pump Shotgun is Returning (and Maybe the Double Pump Too) appeared first on Fortnite Insider.