Players are asking when Ash Williams is coming to Fortnite and how to get the skin. Here's everything you need to know about the Evil Dead x Fortnite collaboration.
It's no secret that Epic Games are always looking to expand its metaverse. Since the first collaboration with Marvel back in chapter one season 4, we've seen characters enter the Fortnite world from Marvel superheroes to popular gaming characters including Master Chief.
However, it's unlikely we'll be getting a repeat of chapter two of season four where the entire season was part of a collaboration. Not only was every cosmetic in the Battle Pass Marvel-themed, but we also had numerous Marvel POIs.
There were a handful of Marvel bosses including Wolverine and Iron Man, both of which dropped mythic items for players to use including Iron Man's repulsors.
The release of season four has seen Spider-Gwen make her way into the Fortnite universe as an outfit in the Battle Pass. a couple of weeks ago, an X-Men skin. Laura Kinney, a.k.a. X-23, was available to purchase in the item shop.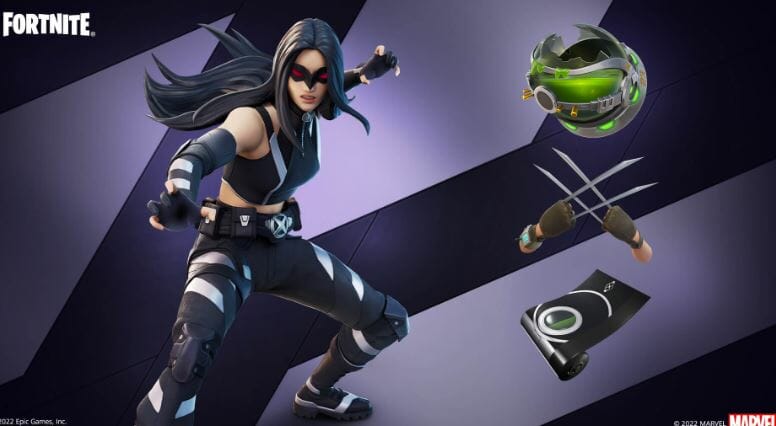 The release of this week's Fortnite Halloween event, Fortnitemares, saw two Ricky and Morty skins make their way into the item shop. Both Queen Summer and Mr. Meeseeks have been added to the item shop and as of writing, are still available.
However, it looks like we'll be getting yet another collaboration within the next couple of weeks. During downtime for the v22.20 Fortnite update, data miners leaked the upcoming Evil Dead x Fortnite collaboration.
The Evil Dead Fornite collaboration was then confirmed when the Fortnitemares 2022 trailer was released. Evil Dead's Ash Williams was briefly seen with his chainsaw.
Players are now wondering when Ash Williams will be available in Fortnite, how they can get the skin and a possible release date for the Evil Dead x Fortnite collaboration.
Here's everything we know about Ash Williams in Fortnite including a look at the cosmetics and how his chainsaw pickaxe will work in-game.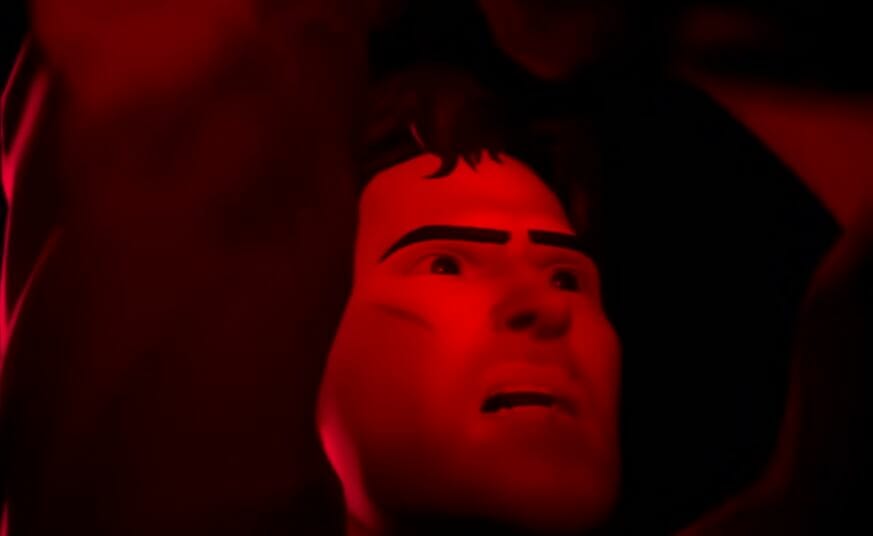 How to get the Ash Williams skin in Fortnite
Like most skins, the Ash Williams Fortnite skin will be available to purchase from the Fortnite Item Shop. Here are all of the cosmetics that'll be in set:
Ash Williams Outfit
"Ashley Joanna Williams, Deadite Enemy #1"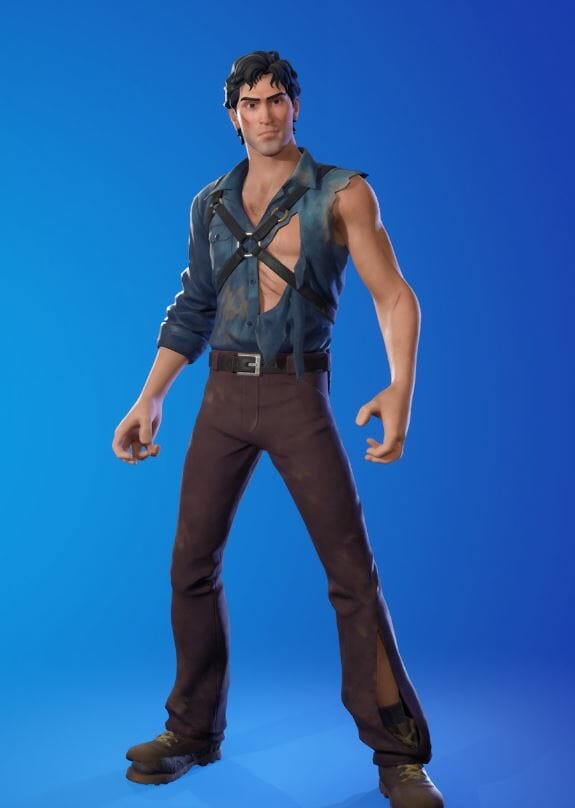 Necronomicon Ex-Mortis Back Bling
"Legend has it that it was written by the Dark Ones."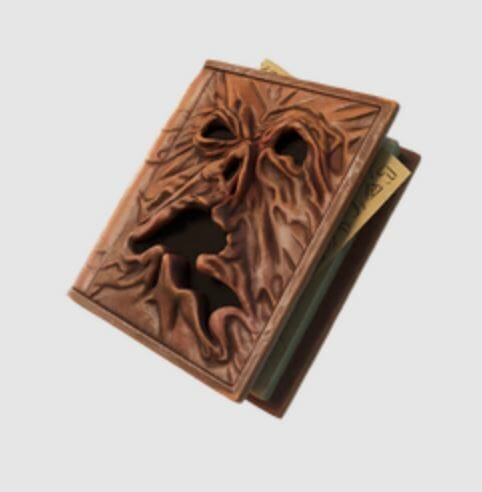 Chainsaw Hand Pickaxe
"Groovy."
Boomstick Back Bling
"Two barrels are better than one."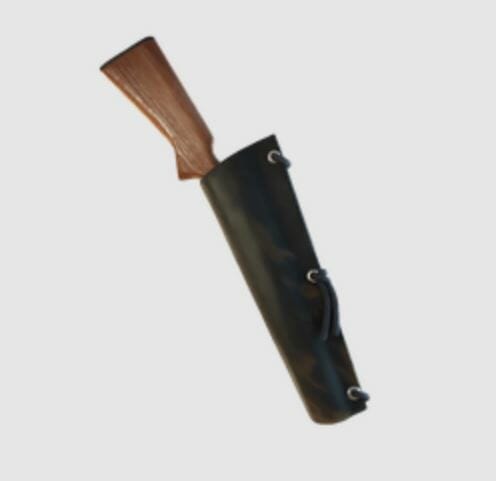 Hello, Henrietta Loading Screen
"Someone's in my fruit cellar!"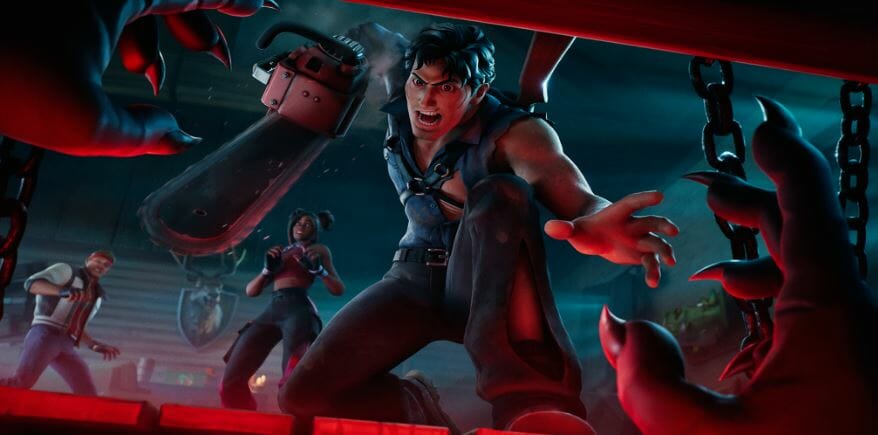 And finally, here's a look at an image featuring all the cosmetics: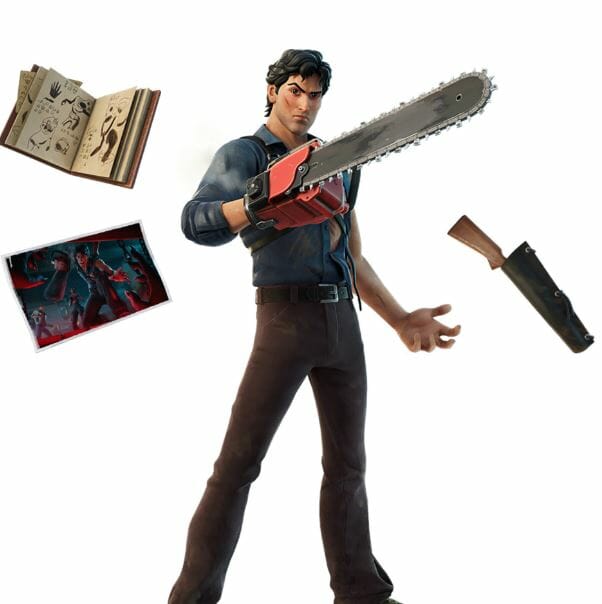 When is Ash Williams Coming to Fortnite – Possible Release Date
As soon as players saw the Ash Williams leak and then saw the Evil Dead character in the Fortnitemares trailer, players have been wanting to know when Ash Williams will be released in Fortnite.
As with all cosmetics, there's no set release date. Although Ash Williams has no set release date, the rumors are he could be available in the item shop today, October 20th.
Again, that's not set it stone but we do know one thing for certain when it comes to Ash Williams coming to Fortnite. He'll be released before November 1st.
We'll update this when and if data miners get more information regarding a release date.
The post How to Get Ash Williams Evil Dead Fortnite Skin – Possible Release Date appeared first on Fortnite Insider.