Fortnite Chapter 2 Season 4 launches today. Here are the early patch notes for the v24.00 update (3.84) along with information on the server downtime and when the servers will be back up, and the download file size.
Chapter 4 Season 1 has finally come to an end after just over three months. The season brought a number of solid additions both feature and item-wise.
The Shockwave Hammer is probably one of the best items we've seen added to the game in some time. Hopefully, it'll remain in the loot pool in season two.
The reality augment perks have also been another fantastic addition. These will likely remain in the game in the new season with some new perks and tweaks to some of the existing augment realities.
When a season is coming to an end, players tend to get bored with the current season, and this season was no different.
Thankfully, Fortnite chapter 4 season 2 (v24.00) is only a few hours away with the cinematic trailer scheduled to premiere at 10 AM ET.
Since the launch of Fortnite Battle Royale, we've covered every single major update, and the v24.00 (3.84) update is no different.
Here's everything you need to know about the Fortnite MEGA season including early patch notes, server downtime information, the download file size for the 24.00 release, and more.
Are the Fortnite Servers Down Right Now? Schedule Downtime March 10th, 2023
Fortnite players know by now that the Fortnite servers go down for scheduled maintenance in order for Epic Games to prepare them for the new version of the game.
Every new Fortnite patch update is announced on the official Fortnite Status Twitter account a few hours before server downtime begins.
However, with the release of the 3.84 (v24.00) update, Epic announced when the servers would go down earlier than usual.
The servers will go down for scheduled maintenance at 2 AM ET with matchmaking being disabled shortly before, likely thirty minutes prior. Here's the tweet:
When Will the Fortnite Servers Be Back Online?
Epic Games never states when the servers will be back online after downtime. However, a leak from NotPaloleaks suggests that Epic estimates that today's downtime will be roughly five hours.
If correct, that means the servers should be back online at roughly 7 AM ET / 12 PM GMT. We'll update this as soon as they're back online.

v24.00 (3.84) Update Download File Size
Once the new patch update is available to download, we'll list the download file size for each platform. Typically, our readers will put the file size on certain platforms in the comments section at the end of this post.
Fortnite Update 3.84 (24.00) Patch Notes Today – Chapter 4 Season 2 – March 10th, 2023
As expected, a number of leaks have been released for Fortnite chapter 4 season 2 "MEGA". The Battle Pass skins have already been leaked including the Attack On Titan collaboration outfit.
We also know that the collaboration will include an Attack On Titan Fortnite mythic item. The item will be a waist grappler that'll work somewhat similarly to Spider Man's web shooters.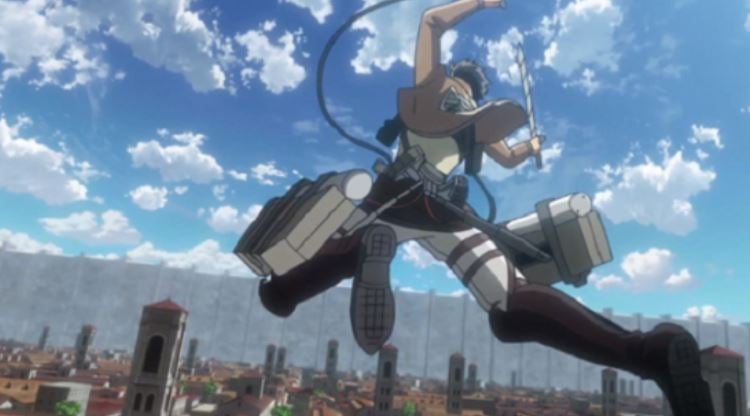 We already know we're getting a Neo-Tokyo type POI which has been confirmed from both the teaser image and the teaser video that Epic Games have released.
Around this POI, players will find grind rails that can be used to quickly move around the new location. You can slide on them whilst holding your weapon, similar to the tubes that were found around Neo Tilted in chapter 1 season 9.
Along with the above, futuristic bikes will be added to the game which has been teased in one of the promotional images for chapter 4 season 2 MEGA.
We know from one of the updates this season that Epic Games have been updating their first-person mode. Leaks from a few weeks ago confirmed that the game mode is finally ready and will be available with the launch of season 2.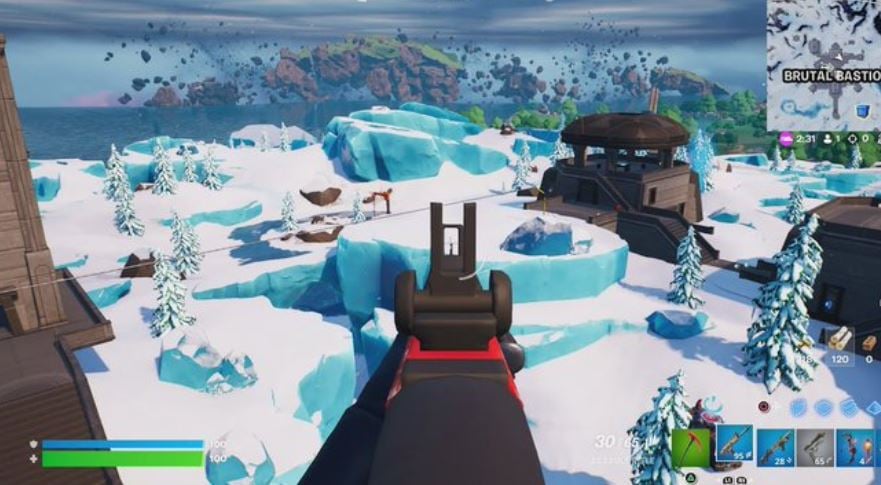 There will be a katana/sword item that'll be added as well as a new pistol and shotgun. According to leaker Hypex, the pump shotgun will be making a return with a new version.
Based on one of the teaser images, it also appears as though Epic Games are teasing the unvaulting of the tac shotgun too.
Finally, we know there will be getting legendary augments that include the ability to get rebooted when you're eliminated, an augment to increase your maximum shield, and one that'll give a player siphon.
We'll update this when the official patch notes are released.
The post Fortnite 24.00 Update Today 3.84 Patch Notes, Server Downtime, File Size – March 10th 2023 appeared first on Fortnite Insider.