Players are reporting that the Fortnite servers are down today (October 3rd / 4th 2022. Here is the latest status.
It's been just over two weeks since the launch of Fortnite chapter 3 season 4. The new season introduced several map changes, new items, a brand new Battle Pass, and much more.
The season is scheduled to end at the start of December, making it one of the shortest seasons of chapter so far and if leaks are to be believed, this could be the final season in chapter 3.
Before the season ends, we'll have at least five major patch updates and the first has been announced by Epic Games.
The v22.10 update will go live tomorrow. As usual, the servers will go down for scheduled maintenance to prepare the servers, but it looks like the servers are already down.
Here is the latest status on the Fortnite servers on October 3rd / 4th 2022
Are the Fortnite Servers Down Right Now? 3 / 4 October 2022
Yes, as of October 3rd, 2022 at 12 AM BST, the servers are down.
Why Are the Fortnite Server Down? Why is it Not Working?
Epic will take down the Fortnite servers to prepare them for the latest release. They'll announce when they're expected to go down, which is usually at 4 AM ET.
However, Epic has stated that Fortnite is not working due to an undisclosed issue, the servers are being taken down early and downtime for the new update has started.
Here's the official tweet from the Fortnite Status Twitter account:
Fortnite Not Responding Error Message
Players are reporting receiving a "Servers Not Responding" error message when trying to play Fortnite. This is due to what we've mentioned above, the servers are down.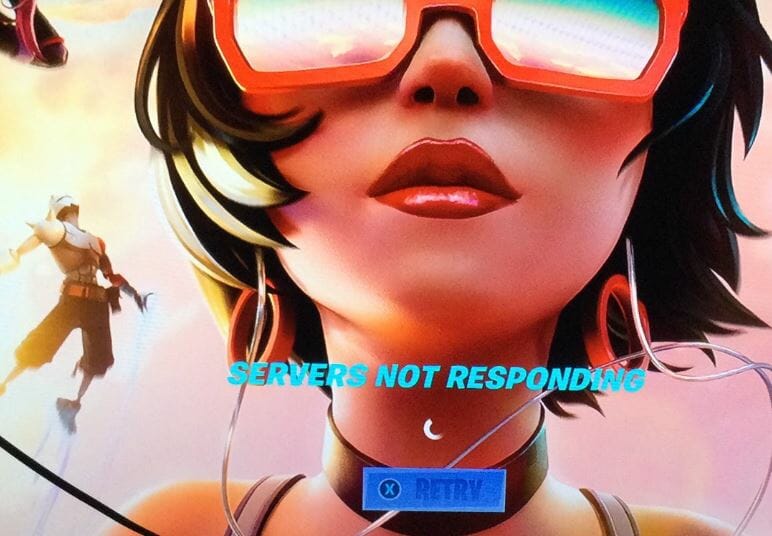 When WIll They Be Back Up?
The Fortnite servers should be back up at roughly 7 AM ET. However, Epic never states any set time when the servers will be back up.
Fortnite Server Status October 3 / 4 2022
We'll keep an eye on the server status and update this as often as we can. The current Fortnite server status as of October 4th, 2022 at 12:37 AM is the servers are down.
Keep an eye on this page!
The post Is Fortnite Down Right Now? Not Responding Error October 3rd / 4th 2022 appeared first on Fortnite Insider.