One of the new Fortnitemares Halloween quests requires players to find and read epitaphs at different goofy gravestones. Here are all the locations where you can complete today's challenge.
It's been just over a week since the Fortnite Halloween event, Fortnitemares, went live. For the most part, it appears as though it hasn't gone down as well as Epic Games would have expected.
It's hard to top the first Fortnitemares event that launched in 2018 thanks to the quality of free cosmetics that were available by completing the set of quests.
During the 2018 event, players could unlock the Dark Engine Glider. Based on the feedback we've seen from players that were around during the event, it seems like that cosmetic reward tops the cosmetics available this year.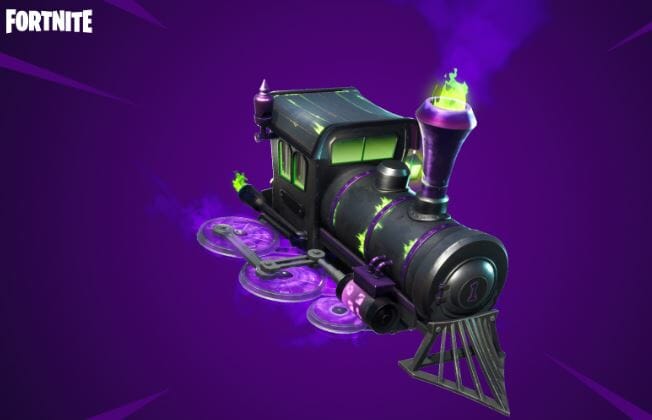 However, we're still waiting on the release of the free Chrome Punk skin that'll be available to unlock by earning fifty account levels.
There was more content that was added for Fortnitemares in previous years whereas this year, we've only seen Howler Claws being added to the game along with the return of a couple of previously released items.
Regardless, there are still quests to complete in order to unlock the final Fortnitemares 2022 reward, the Unmaker Pickaxe. It's not available as of writing as the requirement to unlock it is to complete twenty-five Fortnitemares quests.
There are two new quests available each day and the next set are now available to complete. One of the new quests requires players to read epitaphs at different goofy gravestones.
Here are what the Epitaph's goofy gravestones are and the locations where you'll be able to find and read them in chapter 3 season 4.
What are Epitaphs at Goofy Gravestones?
Epitaph is a short text that honors a deceased person that's inscribed on a tombstone or plaque. Epic has tasked players with reading them at Gooft Gravestones which will look like this: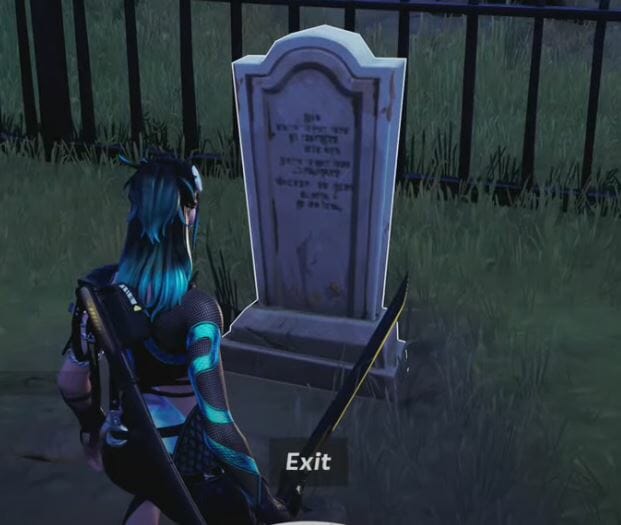 Where to find and read epitaphs at different goofy gravestones in Fortnite
In order to complete this challenge, players will need to read epitaphs on five different goofy gravestones. Unfortunately, you won't be able to complete this challenge at one location, so you'll need to do a little bit of traveling around the map.
One of the best locations to land at in order to complete this challenge is Grim Gables as there are two epitaphs you can read at different goofy gravestones.
You'll want to land on the southeast side of Grim Gables as marked in the image below: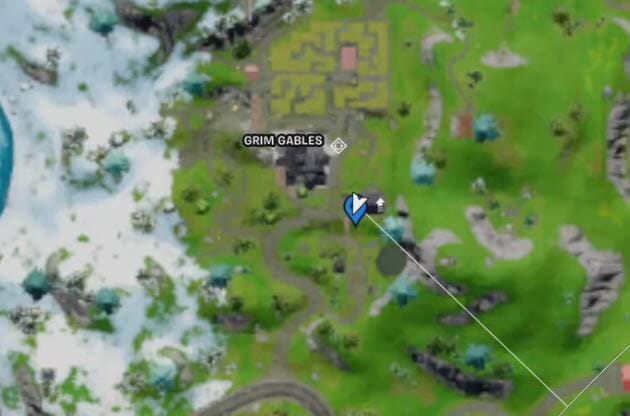 Head down the wooden stairs and you'll be in the graveyard. On the right of the stairs, you'll find the first goofy gravestone that'll allow you to read the epitaphs.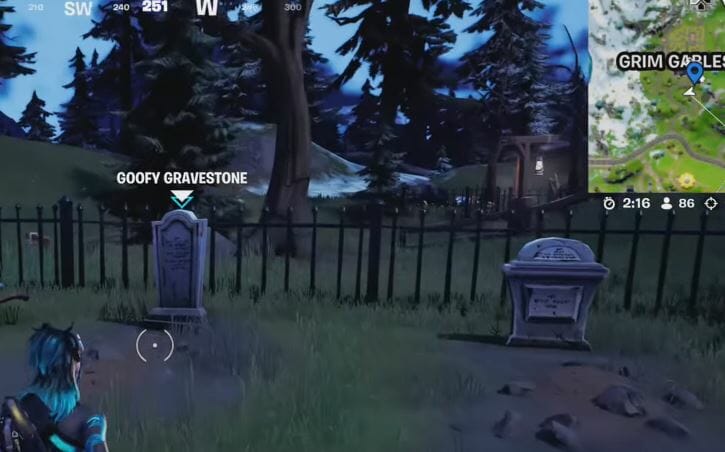 Head southeast from the above location which is just behind you and there will be another goofy gravestone that will allow you to read the epitaph.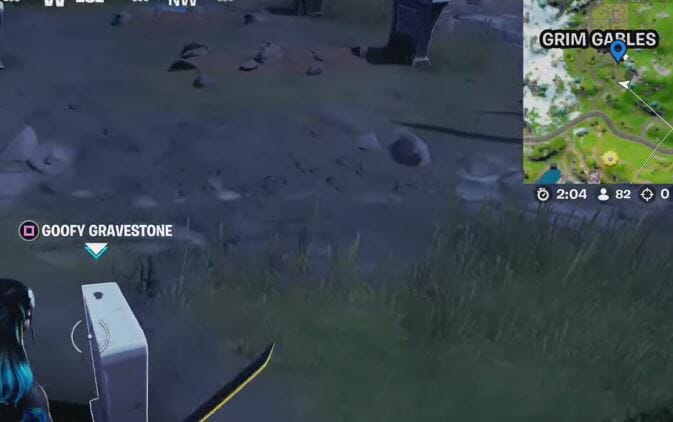 The rest of the goofy gravestones locations all have just one epitaph that you can read. Here's a list of all the locations where you can find and read epitaphs at different goofy gravestones along with a map:
Shiny Sound
Grim Gables
Chrome Crossroads
The lake house north of Tilted Towers
Tilted Towers
Northeast of Tilted Towers
Northwest of the Reality Tree
West of the Reality Tree
The northeast side of Greasy Grove.
Here's a map with all the locations: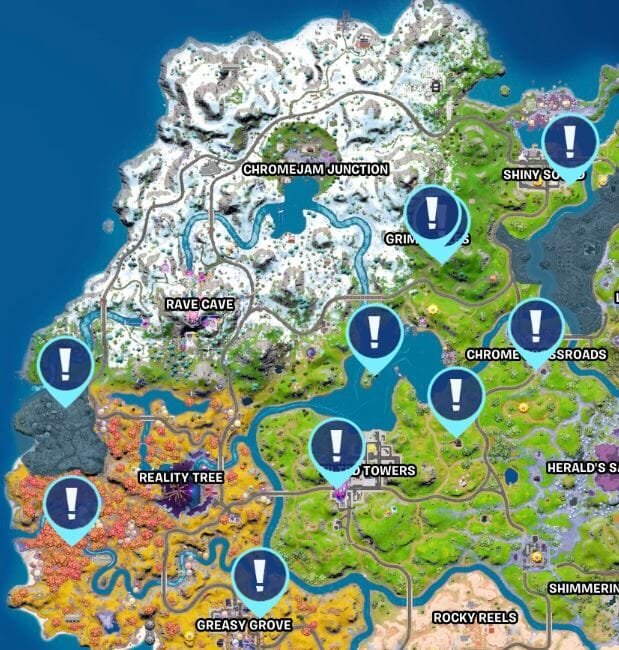 If you still need assistance completing this challenge, here's a video from HarryNinetyFour:
The post How to Read Epitaphs at Different Goofy Gravestones Fortnite Locations appeared first on Fortnite Insider.