The previously leaked free Fortnite Chrome Punk skin is now available to unlock. Here's how to get it.
The Fortnitemares 2022 Halloween event is officially over. Players are no longer able to complete the quests that provide both season XP and cosmetic rewards.
A back bling, glider, and pickaxe were available to unlock upon completing a certain number of Fortnitemares quests.

When the servers were down for the Halloween event, data miners leaked a free Fortnite skin that would be coming to the game, Chrome Punk. There was no information as to when it would be available.
However, we did know how to obtain it along with other free cosmetics. Players were losing hope that the Chrome Punk Fortnite skin wouldn't be available due to the Fortnitemares event ending.
Thankfully, the Chrome Punk Fortnite skin is now available to unlock. Here's how to get it.
Chrome Punk Skin and Quests Release Date
The Chrome Punk skin is now available as of November 1st, 2022. The quests went live once the servers were back up after scheduled maintenance for the v22.30 patch update.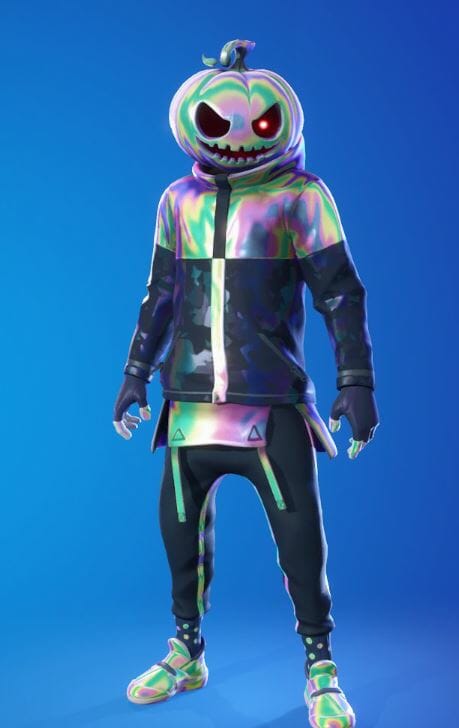 How to get Chrome Punk Fortnite Skin
To unlock the Free Halloween Fortnite skin, players will need to earn 50 account levels. Here's the full list of quests and rewards:
1. Earn 10 Account Levels Reward: Chromeseed Backbling
2. Earn 25 Account Levels Reward: Graveyard Rave Loading Screen
3. Earn 50 Accounts Levels Reward: Chrome Punk Skin
Players have until January 1st, 2023 to unlock the Chrome Punk Fortnite skin.
The post Free Fortnite Chrome Punk Skin Quests Now Available – How to Get It appeared first on Fortnite Insider.