Epic Games have announced a brand new update that'll go live today v25.20 (3.96). Here are the early patch notes for the latest release.
It's been a few weeks since Epic Games released the last major Fortnite update with employees being given a few weeks off during summer.
However, we did see the release of a couple of hotfix updates over the past few weeks. The summer escape event hotfix introduced new features, challenges, and free cosmetic items to unlock.
A week later, Epic released the Slap Splash item along with two new reality augments; Splash Party and Roaming Redeploy.
However, players have been waiting for the next major release after what many have called the worst Summer event Epic Games has ever released.
Thankfully, Epic Games announced that the 25.20 Fortnite update would be released today, July 26th, 2023. Here are the early patch notes.
Are The Fortnite Servers Down Right Now – When Will They Be Back Up 26th July 2023
When Epic Games releases a new major Fortnite update, the servers go down for scheduled maintenance, and today's 3.96 update is no different.
The release of the 25.20 update means that the Fortnite servers will be brought offline in order to prepare them for the latest release.
Epic stated on the Fortnite Status account that the servers will go down at 4 AM ET / 9 AM BST / 10 AM CEST with matchmaking being disabled shortly beforehand.
Here's the official tweet announcing downtime: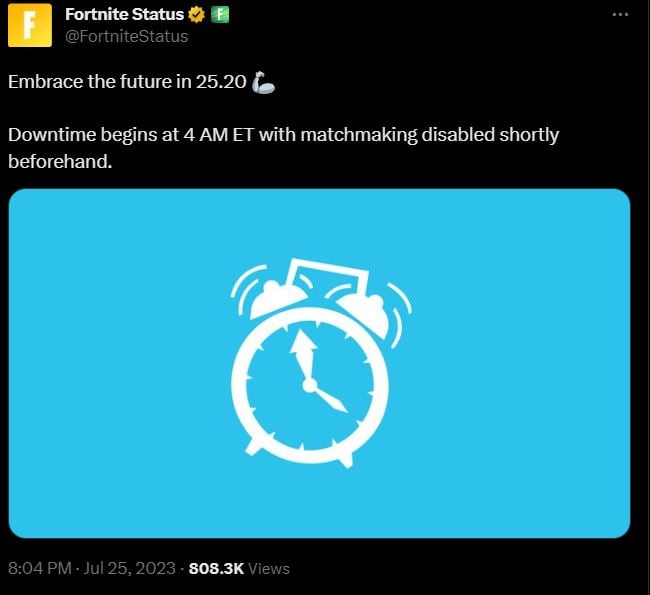 There's never any information in regards to how long the Fortnite servers will be offline for scheduled maintenance.
However, based on the last few releases, we'd guess that the servers will be down for roughly two hours and will be back up at roughly 6 AM ET / 11 AM BST / 12 PM CEST.
We'll update this section of the article when the servers are officially back online.
25.20 Fortnite Download File Size
When the 3.96 (25.20) update is available to download, we'll list the size of the patch for each platform below:
PS4
PS5
PC
Xbox Series S|X
Nintendo Switch
Android
Be sure to check back fifteen minutes after downtime.
Fortnite 3.96 (25.20) Update Early Patch Notes
Before the release of a major update, leakers will have already tweeted information on what players can expect in terms of new content.
However, nothing major was leaked from the last patch update so for the most part, it's not known what to expect in the 3.96 update.
We do however know that there will be a Futurama x Fortnite collaboration as a teaser was released yesterday to announce the latest crossover.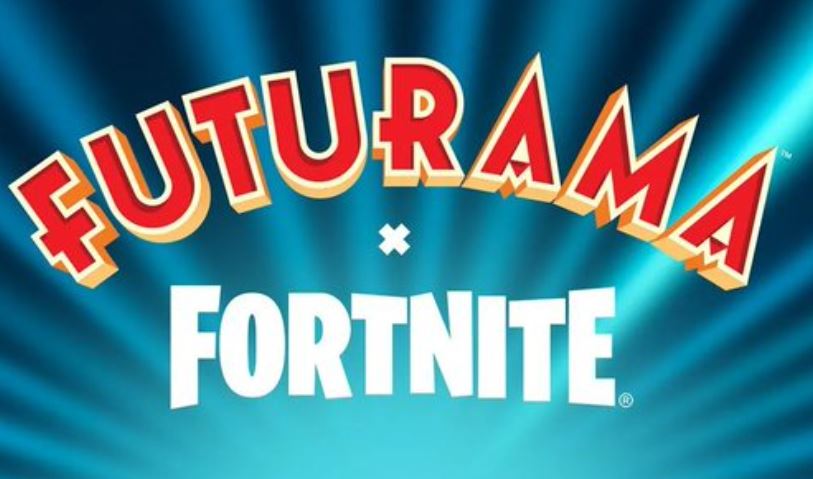 We don't know the full contents of the collaboration but that will change once the YouTube premiere for Fortnite x Futurama releases at 10 AM BST.
Leaks suggest a Fry, Bender, and Leela skins will be coming to the game along with Mind-Control Parasite and Nibbler back blings.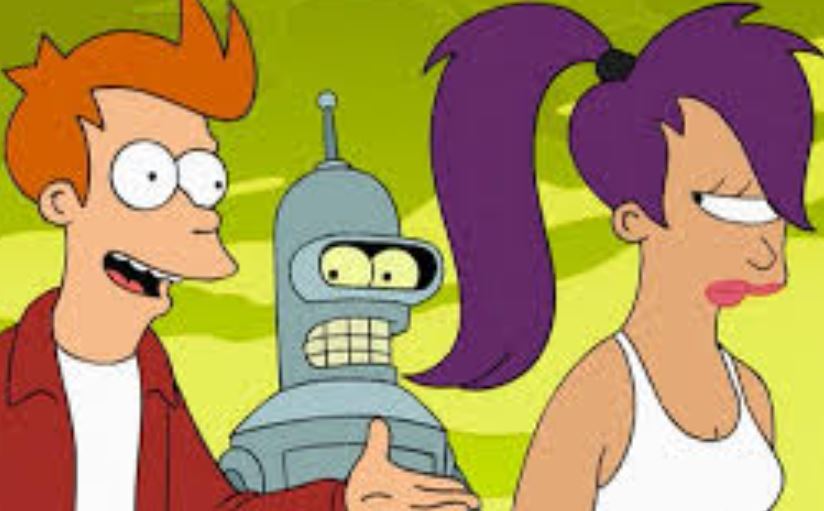 Apart from that, we should see some new augment realities being added to the game and possibly a Futurama POI being added to the map.
We'll update this article during downtime with any leaks for the new content released in the 25.20 update.
The post Fortnite Update Today – 25.20 (3.96) Patch Notes, Server Downtime – 26th July 2023 appeared first on Fortnite Insider.