Epic Games have just revealed the new skin and other cosmetics that will be in the Fortnite October Crew Pack 2022.
Players are able to purchase a Crew Pack in Fortnite every month, where they will have access to exclusive cosmetics. Previously released items may be made available again to Crew members at a later date, but they will never be sold to non-Crew members or given away to non-Crew members.
The Crew Packs subscriptions can be purchased directly from the Fortnite Item Ship or the Battle Pass purchase screen. If you have already purchased the current season's Battle Pass, a one-time 950 V-Bucks return will be applied to your account when you buy the Crew Pack.
New cosmetics are released every month and Epic Games have just revealed the Skin for the October Crew Pack 2022 and we also know the other cosmetics that come in the pack.
Fortnite October Crew Pack 2022
The October Crew Pack contains a Skin, Back Bling, Wrap, Pickaxe, Loading Screen, Music Packs, and V-Bucks all of which can be seen in the image below:
The list of the cosmetics are:
Red Claw Skin
Black Fang Back Bling
Shredded Red Wrap
Red's Rippers Pickaxes
Never Take Me Alive Loading Screen
Red Claw Fortnite Skin
The Red Claw Skin is of Epic rarity and has the description,
"Untamed, unstoppable."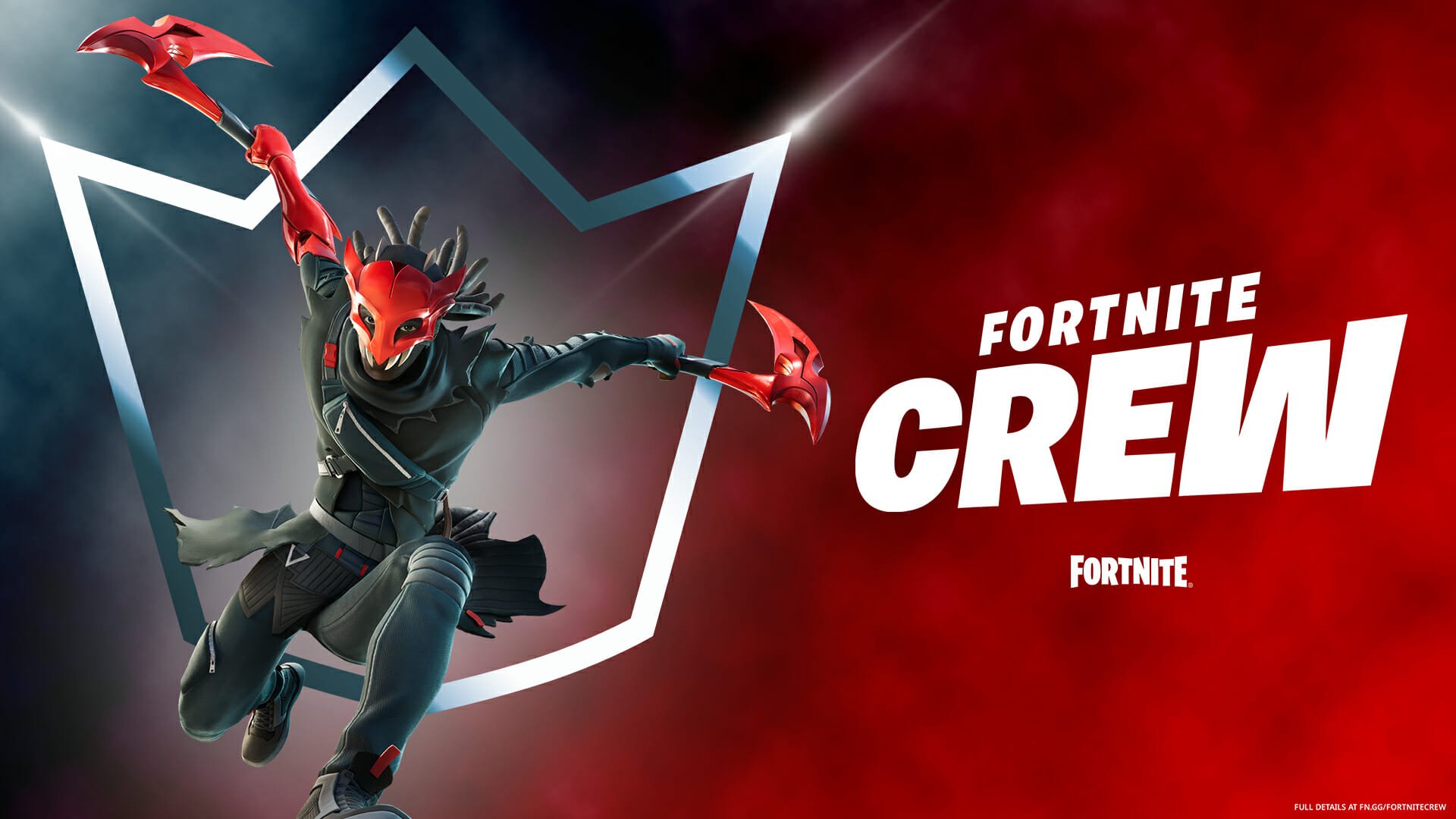 From the first image, you can see that there is a different style available for this Skin, which you will be able to choose in the locker when you select your character.
Let us know if you have a Crew Pack membership and what you think about these cosmetics in the comments section below.
The post Fortnite October Crew Pack 2022 – Red Claw Skin appeared first on Fortnite Insider.