Data miners have leaked the Fortnite Star Wars skins from the v24.30 update. As expected, both Darth Maul and Padme will be available to purchase from the item shop.
It's been three weeks since the last major Fortnite update. However, players have been happy to wait for today's v24.30 update thanks to the collaboration that was announced by Epic Games last week.
As expected, during downtime for today's update, data miners have leaked the new Star Wars Fortnite skins. There's a total of four skins that will be available to purchase from the item shop.
Here's a look at all of the new Star Wars skins thanks to popular data miners ShiinaBR and Hypex.
Clone Trooper Fortnite Star Wars Skin
Epic has decided to release two different Clone Trooper skins, both of which can be purchased from the 501st and 212th Battalion Trooper Pack along with a Clone Trooper Wrap Pack.
Anakin Skywalker Fortnite Skin
Epic Games announced the latest Star Wars x Fortnite collaboration by posting an image of the Anakin Skywalker skin. However, we now know that back bling, pickaxe, glider, wrap, and spray are part of the set.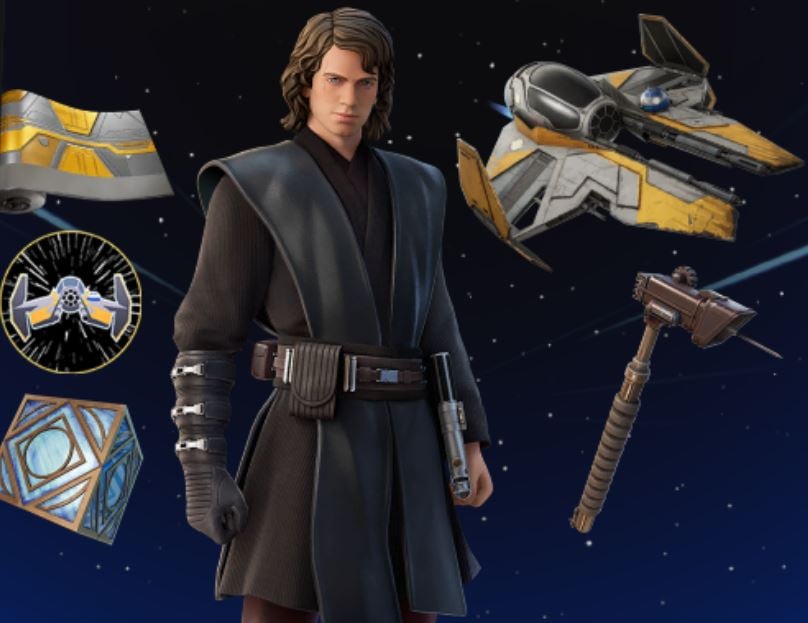 Padmé Amidala Skin
One of the skins we weren't expecting Epic to release was a Padmé Amidala outfit. The Padmé bundle includes a glider, pickaxe, and a back bling.
Fortnite Darth Maul Skin
It's unlikely anyone expected Epic Games to release a Darth Maul skin in the v24.30 update but here we are. It's likely this will be the go-to Fortnite Star Wars skin for the next few weeks.
Here's a close-up of the Darth Maul Fortnite skin:
Here's a look at more of the skin from the Star Wars Fortnite promo asset:
How to get Darth Maul in Fortnite
Based on the information the data miners have provided, it looks like Darth Maul will be the only skin not available to purchase from the item shop.
Instead, it appears as though it will be a reward at the end of the current season, possibly an extra Battle Pass rewarded or a crew reward.
UPDATE: It looks like it'll be part of the Find the Force event pass.
The other cosmetics will be available to purchase from the item shop as soon as downtime is over for the 24.30 update. It's likely they'll be available to purchase for the next week or so.
The post Fortnite Darth Maul, Padme, Clone Trooper, Anakin Skywalkers Fortnite Skins Revealed appeared first on Fortnite Insider.