Epic Games have revealed the cosmetics that'll be available for players in the next Fortnite Crew Pack for December 2022. The Joni skin will be available for players that subscribe to next month's subscription.
With the release of every major Fortnite update, Epic Games add in new cosmetics that'll be made available through the item shop or free as part of an event or cup.
The only cosmetics that players can purchase that can't be obtained through the shop are the Fortnite Crew Pack cosmetics. If you're unaware, the Fortnite Crew Pack is a monthly subscription.
Players pay a monthly fee in return for cosmetics that'll only be available through the subscription. What's available in each monthly crew pack will differ apart from the 1,000 V-Bucks.
For two of the monthly packs, players have been granted full access to the PvM Fortnite game mode; Save the World.
The last crew pack included the Inkquisitor skin along with a back bling, pickaxe, and loading screen. Players can still get their hands on these cosmetics if they subscribe before the end of the month.
Here's a look at the current Crew Pack cosmetics: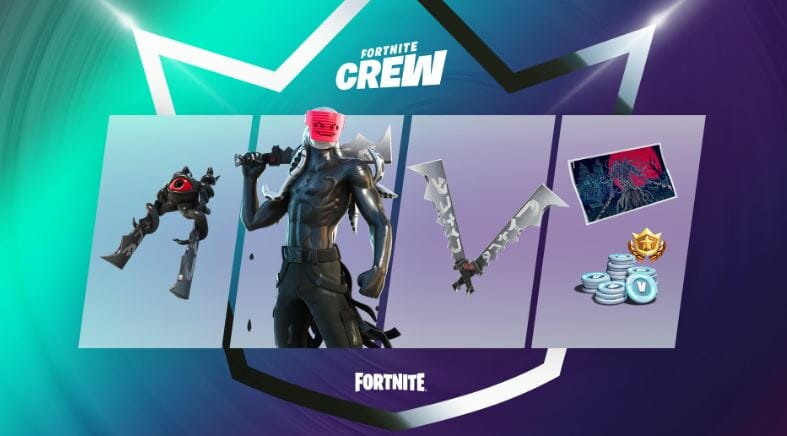 Epic Games have announced the Fortnite Crew Pack for December 2022. Below, you can take a look at all of the cosmetics available in December.
Fortnite December 2022 Crew Pack
Joni Fortnite Skin
The Joni skin was added to the game in the final update of the season, v22.40. Joni is more customizable than the other skins we've had as part of the monthly subscription.
Players are able to toggle Joni's red mask, glasses, had hairpins on or off in the locker. Along with the outfit, the following cosmetics will be available: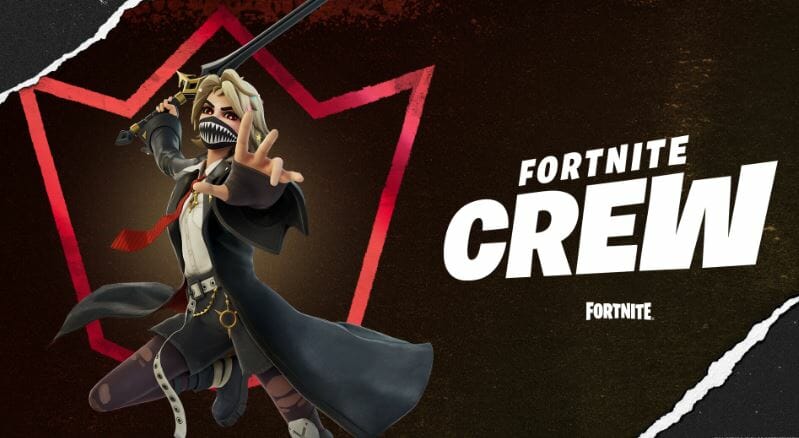 Hunter's Holdall Back Bling – Always be prepared for the hunt.
The Scarlet Oath Pickaxe – No vampire can stand against it.

Reactive — glows more and more red as you hit Weak Points. Fully glows red immediately if you get a Pickaxe elimination!

On a Hunt Loading Screen – Depicting a night in the life of The High Stakes Club.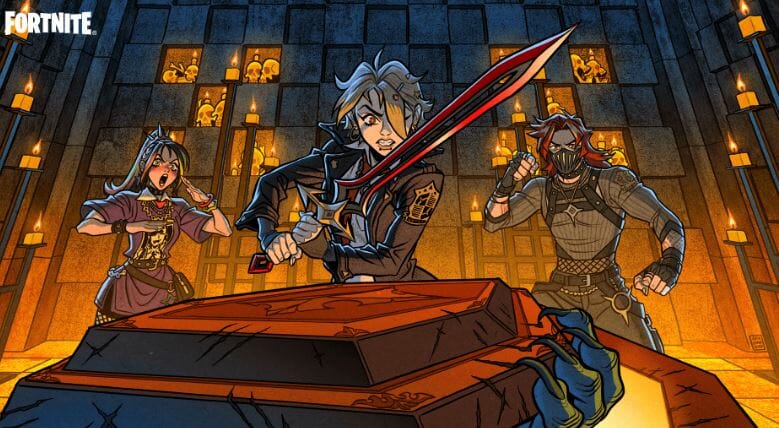 Owners of the Fortnite December 2022 Crew Pack will receive bonus rewards throughout the month including a new style for Joni the Red. The blog post announcing the pack also hints a member of the High Stakes Club will be entering the Fortnite universe, likely in next season's Battle Pass.
Players will receive the usual 1,000 V-Bucks. These will be sent out to subscribers on their billing date. If you signed up on November 27th, you'll receive the V-Bucks on December 27th.
For every month you're an active crew subscriber, you'll receive a new stage of the Photonic Legacy with a total of six changes available to unlock.
Here are the stages and colors for each stage:
The post Fortnite Crew Pack December 2022 – Joni Skin appeared first on Fortnite Insider.