Epic Games has announced the next new Fortnite patch update, 23.30 (3.79). Here's everything you need to know about the new release including early patch notes, server downtime, file size, and more.
Last week, Epic Games released the v23.20 Fortnite update. There were a couple of new additions to the game including the Falcon Scout and new reality augments.
The Falcon Scout is a remotely-controlled machine that allows players to ping or place markers, caw to create a radius that'll mark all opponents for your squad, and more including opening containers and picking up loot.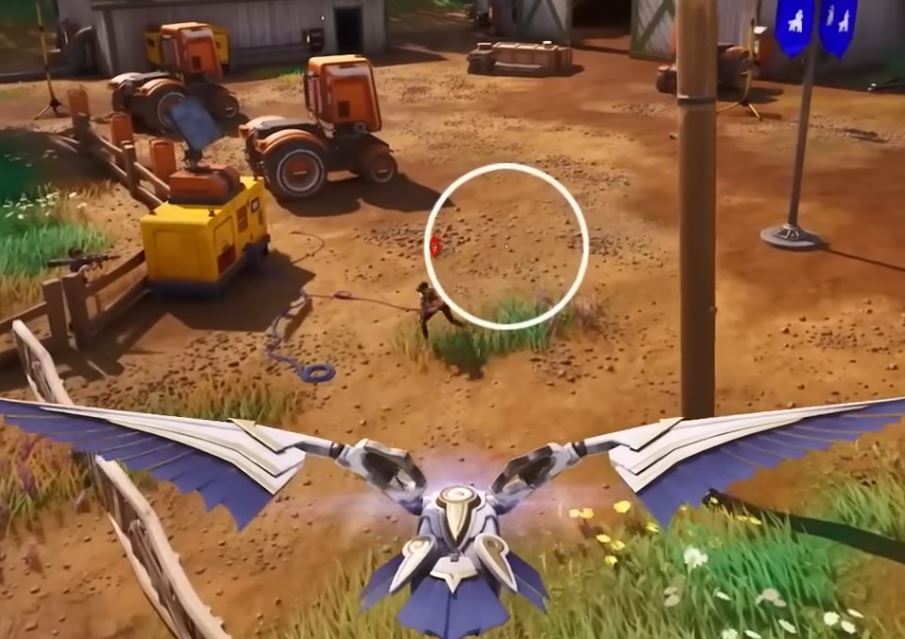 The new reality augments included Peely's Plunder which allows players to find a treasure map that'll lead them to buried treasure.
Here's a full list of the new augments that were released two weeks ago:
Peely's Plunder
Shotgun Striker
Rarity Check
Zero Chance
Danger Hero

Players have been waiting for the next Fortnite update with rumors that another collaboration would be coming to the game along with more augment reality perks.
Epic Games announced that the v23.30 (3.79) Fortnite update would be released today (January 31, 2023). Here's everything you need to know about the update.
Fortnite Servers Downtime – Are the Servers Down on January 31, 2023?
When Epic Games release a new Fortnite update, they need to take the servers down for scheduled maintenance in order to apply the new patch.
New updates are always announced on the Fortnite Status Twitter account, and that's no different for the 23.30 patch update.
Epic has stated that the Fortnite servers will go down for scheduled maintenance at 4 AM ET / 9 AM GMT.
Here's the tweet announcing the 23.30 (3.79) Fortnite update: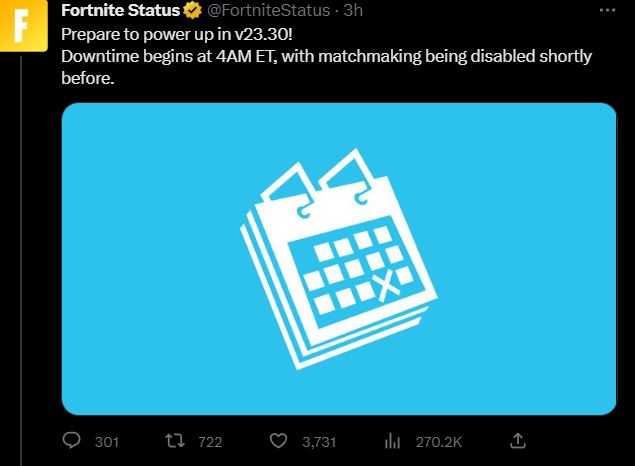 v23.30 (3.79) Update Download File Size
As the patch hasn't been released as of writing, we'll be updating with all the download file sizes for each platform as soon as it's available.
Be sure to check back here once the servers are down for scheduled maintenace.
Fortnite Update 3.79 (v23.30) Patch Notes Today – January 31st, 2023
Epic Games shocked the Fortnite community by announcing that there would be a Dragon Ball Super x Fortnite collaboration coming on January 31st, 2022.
We know two of the skins that'll be added to the game, and there's also the possibility that we get an item or two added to the game as part of the collaboration as well as quests.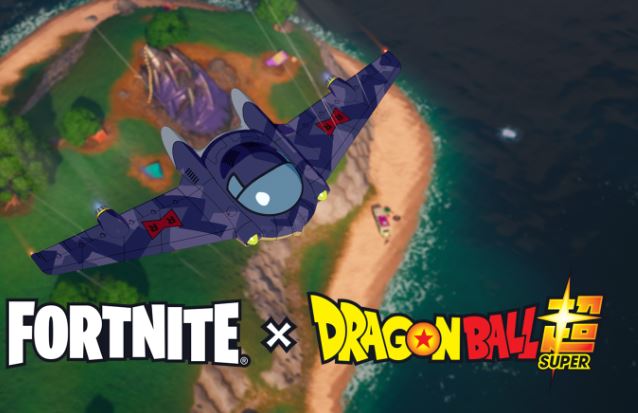 We also know that there will be five new reality augments being added to the game tomorrow.
Here's the list of augments along with what they do according to data miners:
Harvester – Shield Mushrooms, Apples, and Grenades drop from Bushes.
Shadow Striker – Something to do with the Shadow Bomb effect.
Riftjector Seat – When your shield breaks, instantly rift.
Icy Slide – Get an icy feet effect when Sliding.
Deft Hands – Allows pistols to auto-reload.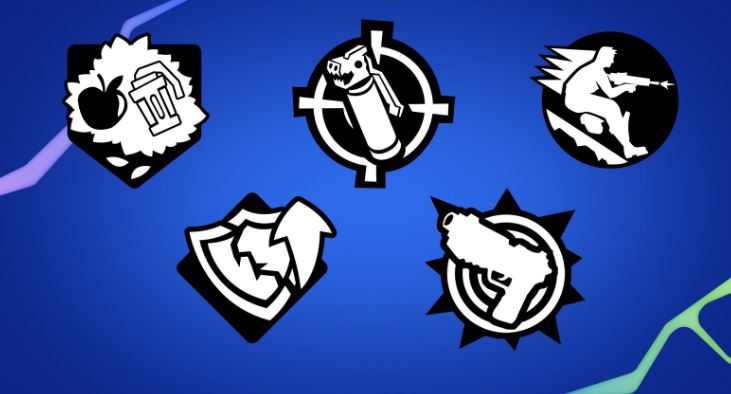 As we'd expect from a new major Fortnite update, expect a number of leaks including upcoming skins and other cosmetics, the February Crew Pack being added to the files, the Stay Afloat Emote being added, new weekly challenges/quests, and more.
Be sure to check back at Fortnite Insider for all the latest news and leaks from today's v23.30 (3.79) Fortnite update.
The post Fortnite 23.30 Update Today 3.79 Patch Notes, Server Downtime, File Size – January 31st 2023 appeared first on Fortnite Insider.