Epic Games have introduced a number of new exotic weapons in today's v23.40 update.
Back in Chapter 2 season 6, Epic Games released their first-ever batch of Exotic items. Exotic items are upgraded versions of current items available in the game.
The only difference is the exotic items will have unique attributes that'll give them an edge over a legendary version of the same weapon or item.
We haven't seen any new exotics in Fortnite Battle Royale for some time. However, that's about to change with today's v23.40 patch update.
Data miners have leaked five exotic items from today's update. Here's a look at each and its unique attribute.
Chapter 4 Season 1 Fortnite New Exotic Weapons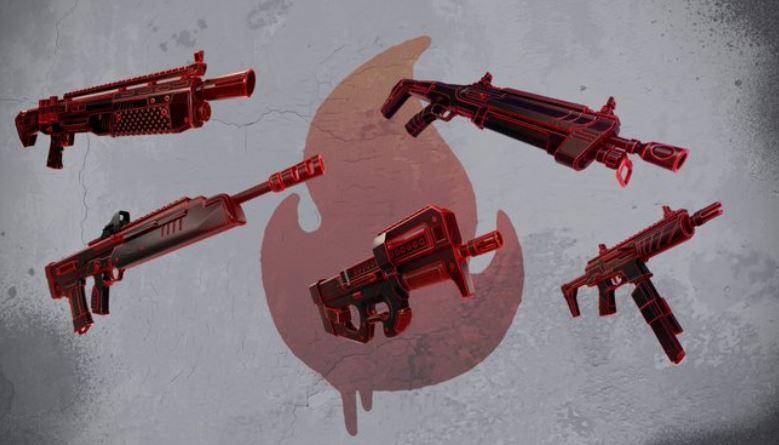 Heisted Explosive Assault Rifle
The Explosive Assault Rifle exotic weapon is the Red Eye Assault Rifle which fires explosive projectiles.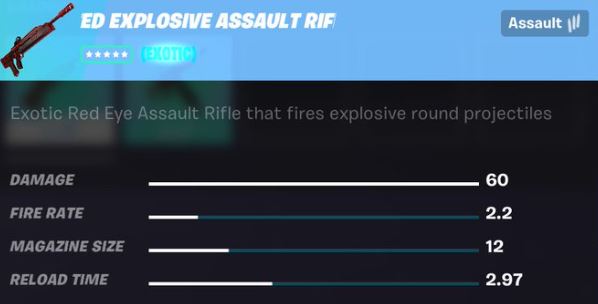 Heisted Run 'N' Gun SMG
This Exotic SMG is infused with Slap and reloads your magazine while sprinting.
Heisted Breacher Shotgun Exotic
Exotic Heavy Shotgun that is perfect for destroying walls and cover. (destroys builds instantly)
Heisted Accelerant Shotgun
Exotic Maven Shotgun that increases movement speed and fire rate as you damage enemies.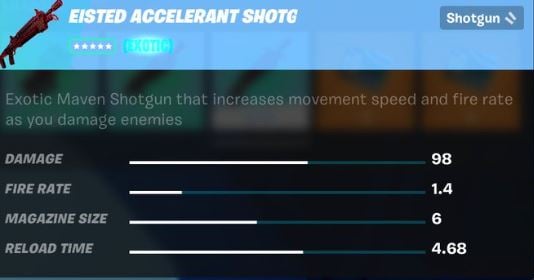 Blink Mag SMG Exotic
Exotic Twin Mag SMG that grants Zero Point Dash while double jumping for a few seconds after reloading.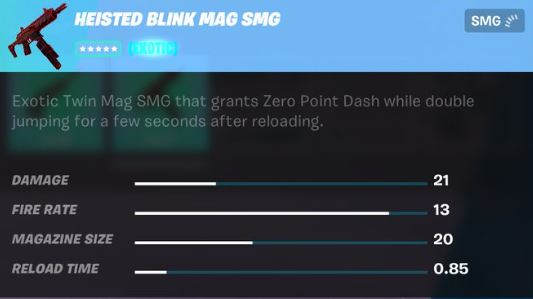 The post All New Fortnite Exotic Items and Heisted Weapons Leaked in v23.40 (Chapter 4 Season 1) appeared first on Fortnite Insider.