A new Fortnite update was released today, v21.50. Here are all the Fortnite skins and other cosmetics that have been leaked by data miners today.
Fortnite chapter 3 season 3 was released back in June but was given a new lease of life with the release of the Dragon Ball x Fortnite collaboration. Most of the player base is in agreement that up until the collaboration, the season was fairly boring with little to no new useful content.
However, the Dragon Ball collaboration added a couple of POIs to the map, two mythic items, new cosmetics, and a set of challenges that provided players with the chance to unlock free Dragon Ball-themed cosmetics.
Today, Epic Games released the fifth update of the season. According to leakers, this won't be the last update of the season with a v21.51 update scheduled to release next week on Tuesday.
As you'll already know, each new major Fortnite update includes a number of new files including upcoming items, features, and cosmetics. As usual, data miners have leaked all the upcoming skins and cosmetics. Here's a look at all the Fortnite skins leaked in today's v21.50 update.
Fortnite v21.50 Leaked Skins
There are only three new Fortnite skins that have been added in the v21.50 update. However, one of the skins will be part of the season 4 starter pack and another one has a release date for next season as well.
That leaves just one skin that should be released in the item shop before the season ends next month. There are a few emotes, pickaxes, sprays, and wraps that have been leaked. There aren't any cosmetics that have been encrypted, so the below cosmetics are the only ones that have been added to the game.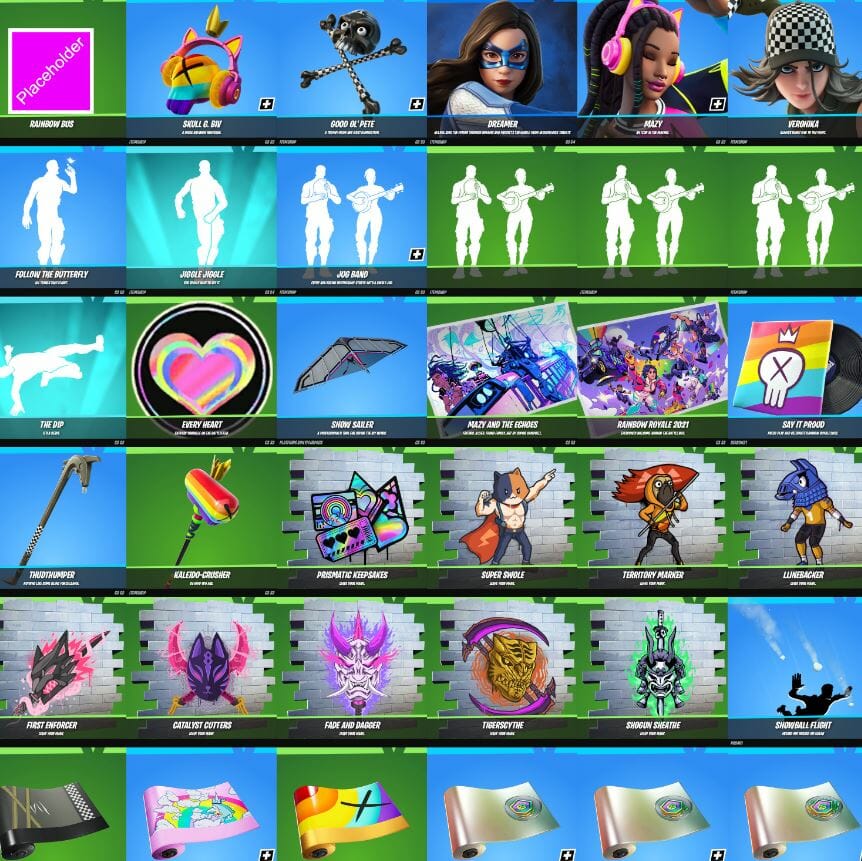 Let us know in the comments section below what your thoughts are on the newly leaked cosmetics from v21.50.
The post All New and Upcoming Leaked Fortnite Skins From v21.50 Update appeared first on Fortnite Insider.